Welcome to Vintage Cigarette Lighters!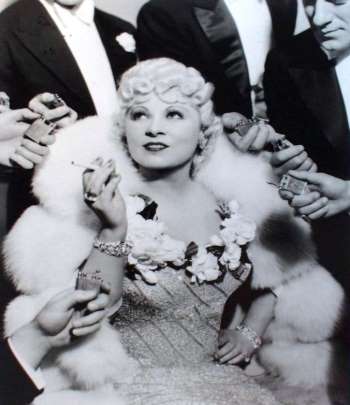 Anybody got a light?
This site isn't finished... but we had to start somewhere! A lot of information remains to be added on specific lighters - quite a few articles still need to be added - and hundreds more lighter photos. The Good News is that, at launch on November 16, 2011, we do have: almost 500 old advertisements for lighters - 30 articles about lighters - 5 lighter catalogs - a repair manual covering most lighters pre-1954 - use instructions for over 50 lighters - pictures of patents and store displays for many lighters - about 1,400 lighter pictures. We will be regularly adding more to the site as quickly as possible.
*** May 16, 2012: 6 Months Since Launch *** The site has more than doubled as we've added 461 Ads, 12 Articles, 52 Lighter Instructions, 1627 Lighter Pictures, 150 Patents, Counter Displays Section with 75 Displays, Ronson Sketchbook
Purpose
The purpose of this site is to become something of a library concerning vintage cigarette lighters. The site begins with the lighters in my small collection. Moving forward there will, hopefully, be many additions of lighters from others who give permission to use their pictures and who submit pictures consistent with the quality on the site.
Collecting Lighters
There are as many ways of collecting lighters as there are individuals. There are individuals who collect lighters few others will ever even see - then there are people who collect rather common and mundane lighters (certainly far more of the latter than the former!) that are ones they like. No snobs here! Lighters from the most common to the rarest will appear on this site. However, since Zippo lighters are virtually a field unto themselves, few Zippos will be shown here.
This site does not deal with the value of lighters - unless it is in the respect of one that is for sale on this site. The value of a lighter is best found by visiting eBay and researching what the last one like it sold for. Since there are thousands, if not millions, of variations of advertising lighters no attempt is made to deal with them here.
Beginning Collectors
This site is geared more to the beginning collector than the "ol' pros" who already know (or think they do) way more than will ever be presented here. The lighters pictures as well as the multitude of other documents available are geared to finding out more about lighters for those who don't know and are starting out... or for those with just a curiosity about a certain lighter.
What Is Here?
Cigarette Lighter Ads - Aside from their general interest, lighter advertising can help pinpoint when a specific model of lighter was being sold. The goal is to continually expand the library of advertising to provide reference material.
Store Counter Displays for Cigarette Lighters - see what the lighters looked like on merchants' counters!
Lighter Pictures & Information - Most of the lighters pictured will have additional information about them - as available from our research.
Lighter Reference Materials
Vintage Ashtrays - Ashtrays from the 1920s onward - concentracted through the 1930s-1940s but including a few into the 1970s.
If you're selling lighters on eBay, we suggest you check the article: A Note To eBay Sellers
Constantly Changing - Come Back and Visit Again!
UPCOMING: This site just launched in November, 2011. While there is a lot here, there are still hundreds of more pictures to add and lots of articles to come. More dates and details will be added to many of the lighters. Hopefully, people who visit the site may also submit some articles or information for use and to help expand it. Much is going to be added over the coming months - come back regularly and see what's new! There will also be some lighters for sale here in the near future. This is just the beginning!
ENJOY!
Website Conventions:


Click this button for more lighter manufacturer information where ever you see it!

Click this button for more information on the topic where it appears
Lighter Photos from Frank Dutton

Lighter Photos from Larry Tolkin

Lighter Photos from other sources

Many lighters have a set of letters in small text under them. These are for collection cataloging purposes.
Toledo Bend Lake
You may also like to learn about Toledo Bend Lake - one of the biggest lakes in America and a great place to live, work and play - and many, many visitors come here to enjoy the fishing - including dozens of major fishing tournaments every year. Learn more about the lake and surrounding areas of texas and Louisiana - visit Toledo-Bend.Com.